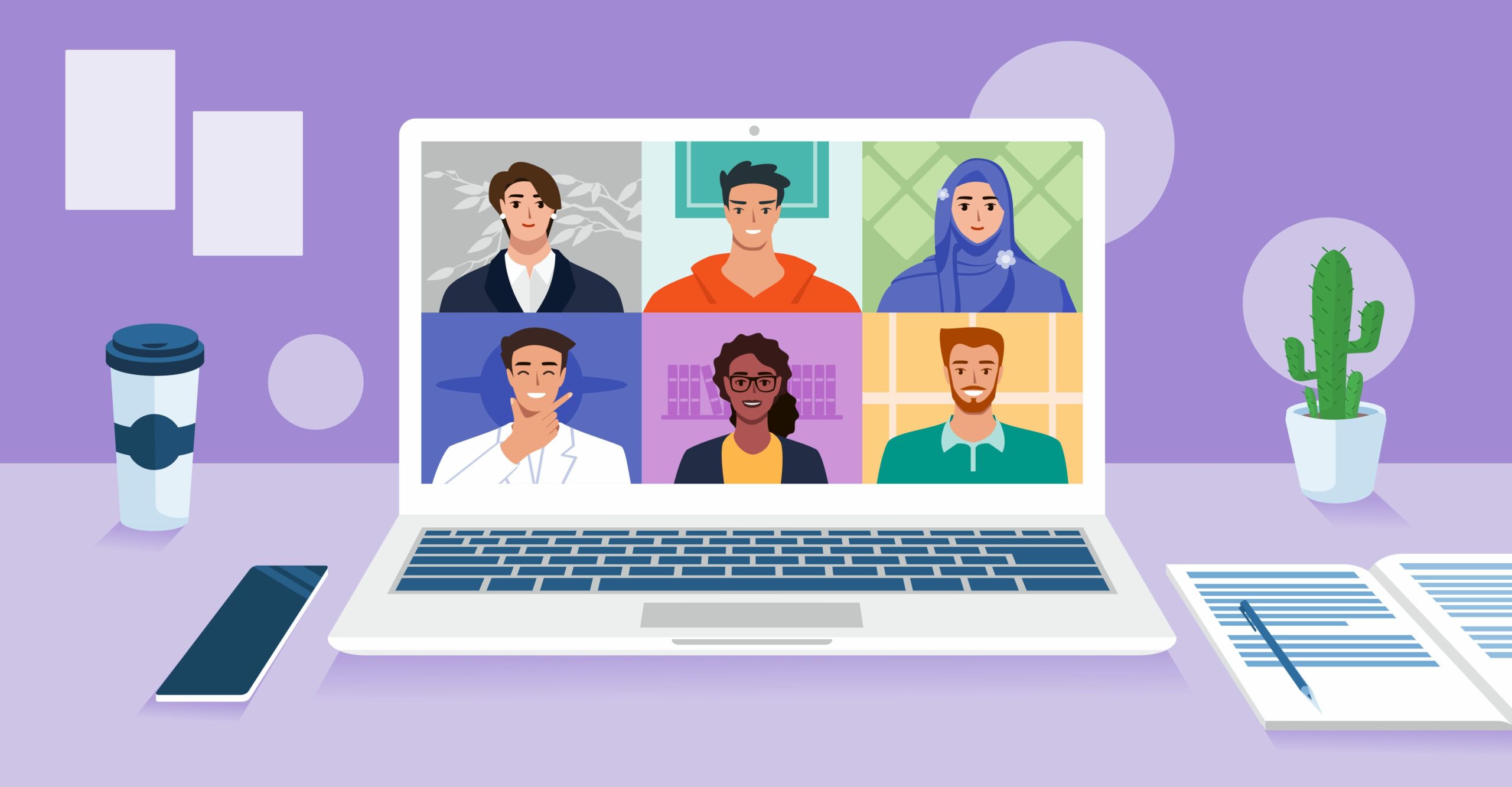 50+ Ideas for Cultivating Diversity and Inclusion at Your Company
Following widespread protests against police brutality and systemic racism, companies around the world are taking a hard look at how to improve their diversity and inclusion (D&I) programs and policies. This work can be challenging, but it's crucial to creating a more equitable and supportive workplace for everyone.
As someone who grew a team that became known for its diverse workforce (a rare distinction in Silicon Valley), I encourage you first and foremost not to be paralyzed at this moment. Yes, there is a lot of work to be done, but the key is starting. The longer you wait to build a diverse workforce and inclusive culture, the harder it will be in the future.
There are countless ways you can improve diversity and inclusion in the workplace, and below are over 50 ideas to help inspiration flow. These are designed to be impactful steps you can take right away, regardless of your headcount, budget, and bandwidth.
Impactful D&I will always require a balance of bold initiatives and sweating the details. But we tend to only hear about the big ones and not so much about the day-to-day work. So, instead of seeing D&I as "all or nothing," you can build momentum by tackling smaller initiatives from the list below.
1. Convert all job descriptions to gender-neutral language. Audit all your job descriptions to check for uses of "he/his/him" as the default, and convert them to gender-neutral pronouns like "they." Text.io is a fantastic platform for this. You can also use this free app to check for gender-coded words like "aggressive" or "dominant" that may dissuade women from applying.
2. Conduct blind screenings to minimize unconscious biases in the resume review process. Studies have shown that people with stereotypically "ethnic" names need to send out more resumes before they get a callback, and that resumes with female names are rated lower than ones with male names, even if they're equally qualified.
3. Ban "culture fit" as a reason for rejecting a candidate. When interviewers want to reject candidates for "culture fit" or a "gut feeling," unconscious bias is often at play. Challenge your interviewers to articulate a more specific explanation as a way to uncover hidden biases and have open conversations about them. Never punish or shame people, as this can lead to counterproductive responses.
4. Explicitly request a diverse range of referrals. Challenge your employees to think beyond the obvious — past their three best friends that may or may not all be from the same demographic. Emphasize that diversity requires deliberate effort, and it's something all employees can help with — by making introductions to great people they know, even if they don't fit the "traditional" profile. It only makes the team stronger in the long run. Pinterest has seen success with this adjustment in its referrals process and has blogged about it here.
5. Write results-based job descriptions. Studies have found that while men will apply for a job if they meet 60% of the qualifications, women will only apply if they meet 100% of them. Instead of being based on a checklist of skills that may weed underrepresented candidates out, job descriptions should ideally focus on what your new hire will be expected to achieve, say, a month, six months, and a year into the job.
6. Start a "Guys jar." Take a page from the Bay Area startup npm's book and implement a "Guys jar" as a friendly reminder against unnecessarily gendered language in the office. Whenever someone at npm accidentally genders something gender-neutral, they put a dollar in the jar. When they reach $50, they donate the money to charity.
7. Invest in a structured interviewing process and training. This isn't to say that you must stick to a strict script in your interviews — candidates often share important insights when conversations flow naturally — but structured interviews lead to higher-quality hires because they help reduce bias and "gut-feeling" hiring. By asking each candidate the same or similar questions, you have a consistent "data set" to help boost objective decision-making. A structured process also allows interviewers to learn and improve your recruiting process faster.
8. Ensure that underrepresented employees are included in your interviews. But don't overload them, either! As much as candidates want to meet with diverse faces, if your one female engineer is in every single interview panel, it's not fair to her performance (or sanity).
9. Introduce diversity and inclusion early on in the employee life cycle. During employee onboarding, clearly communicate why your company cares about D&I, how you define it, and steps you're taking to foster belonging in the workplace. Be prepared to answer any questions your new hires have about what your company is doing to move the diversity needle.
What is the importance of cultural inclusion at work?
Cultural inclusion has moved to the forefront of many employers' HR agendas, and for good reason. Creating a diverse and inclusive workplace is not only the right thing to do, but it can also benefit businesses in many ways.
It fosters a healthy work environment.
"[A sense of] belonging … and inclusion should be a big focus for employers because it ensures that all employees, regardless of their background and experiences, can be connected with equal opportunity and create a healthier, more successful future together with their employers," said Ullmann.
Did you know?: Equal Pay Day was created to address the gender gap in the workplace.
It increases employee engagement and productivity.
"When people are comfortable and can express themselves in an authentic way, they are more likely to perform better, which increases engagement and contributes to the organization as a whole," said Castro.
This inclusive engagement can significantly impact an organization's bottom line. Similarly, diversity and inclusion promote better talent management, employee satisfaction, collaboration and corporate reputation. Even co-workers eating together can have the dual benefit of fostering a sense of belonging while boosting productivity. [Get tips for successful teamwork and collaboration.]
It leads to more creativity and innovation.
A diverse and inclusive workforce can help your company in terms of creativity and innovation. When each team member's distinctive background and experience are celebrated and encouraged, employees are more likely to voice their unique perspectives. This can lead to new ideas, improved operations and innovative solutions that drive business success.
by Natasha Nicholson
December 8, 2021
After more than a year of working remotely because of the COVID-19 pandemic, many people are returning to offices, either full time or for a few days a week, leading to a rise in hybrid workplaces that are simultaneously in-person and remote. This creates both opportunities and challenges.
While it's become clear employees value a more flexible work environment, there are indications that many managers are placing higher-value on in-person interactions. The key for the hybrid environment to work is to strike a balance where everyone can feel understood, included and valued.
With a combination of remote and in-person employees in the mix, companies need to proactively make sure everyone has equal opportunities for advancement, including fairness in evaluations and promotions. And that feeling of inclusion and a sense of belonging is key to not only engaging your employees, but also in keeping them on board. According to research from McKinsey, employees who feel included are three times more likely to report being excited about working for their organization and committed to its success. Another McKinsey report, focusing on attrition, shows that employees primarily leave companies because they don't feel valued or don't have a sense of belonging.
As pandemic restrictions ease, it's clear that one big change to the way we work is here to stay: hybrid working. However, these environments run the risk of creating new inequities and exacerbating those that already exist.
It's difficult for employees to feel included or valued if false assumptions are formed about their work productivity. In his Forbes article, "The Hybrid Work Model: A New Challenge For Diversity, Equity And Inclusion," executive recruiter, Aram Lulla with the Lucas Group, discusses the concept of proximity bias. In proximity bias, managers falsely assume people are more productive when they are physically close by. In a hybrid work environment, it may be a challenge for employees and managers alike to not let this type of unconscious bias creep in. In fact, as Lulla points out, research indicates remote employees are just as productive, if not more so, than their in-office counterparts.
Conversely, there may be situations where only a privileged few are allowed to work remotely, offering them greater possibilities for flexibility and work-life balance – while those in the office are expected to adhere to a stricter schedule. In either case, the hybrid model runs the danger of creating an unhealthy disparity between remote and in-person employees, further exacerbating inequalities that may already exist. But by applying a focused approach, organizations can take steps to course-correct toward a more inclusive and equitable hybrid work environment.
Whether your hybrid model is already in place or you are transitioning in that direction, now is the time to make sure you have the elements in place to ensure your hybrid workplace model is as diverse, equitable and inclusive as possible. Here are some concrete steps you can take to get started.
Just like any organizational transition, creating and sustaining a hybrid model will take ongoing commitment to make it work. The steps above will give you a start, but it's the consistency and energy with which they are planned, integrated and executed that will make the biggest difference. With these steps, you'll fundamentally be following a DEI (diversity, inclusion, equity) focused approach that will do more than benefit remote/in-person employees. It will lay the groundwork for attracting more diverse candidates and shape an inclusive environment that engages everyone to contribute, collaborate and innovate.
Recognize and tackle interviewer bias. Because we've all had different life experiences, everyone has blind spots. As mentioned above, "proximity bias" perpetuates the false belief that remote employees are less productive, when indeed the opposite may be the case. Ensure interviewers are not inadvertently asking questions that might make a candidate feel excluded — for instance, by emphasizing the importance of in-person meetings for a potentially remote employee. In that situation, help managers understand that "face-time" can be successfully accomplished remotely. Through consistency of actions and words, demonstrate to candidates throughout the process that they will be included and valued.
Develop an onboarding plan designed to launch new employees on a positive trajectory within the company. Create a welcoming environment for your new candidates by giving them exposure and access to a wide group of their peers – people who have been with the company for many years and others who have just joined, those who work remotely and those who do not. Ensure your onboarding plan is cognizant of dynamics and issues that underrepresented employees may face. Establish mentorship opportunities where new employees can have easy access to company leaders and other influencers who can help them get established within the organization.
Sources:
https://www.linkedin.com/business/talent/blog/talent-acquisition/ideas-for-cultivating-diversity-and-inclusion
https://www.businessnewsdaily.com/10055-create-inclusive-workplace-culture.html
https://www.talentmgt.com/articles/2021/12/08/six-steps-to-creating-inclusivity-in-the-hybrid-workplace/